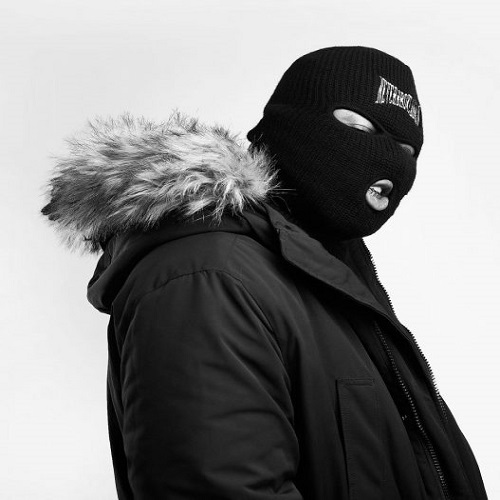 Medikal, the Hitmaker bounces back with this dope ear food Hip Hop record dubbed "Mask Off" a free mp3 song produced by the usual suspect, Unklebeatz.
Mask Off | Halmblog.com [Download]
Medikal – Mask Off Lyrics
Woo!
Hwen na odi swag ne ba y3 (hwen)
Obia p3s3 o claim gansgstar
hwen na odi gang no ba y3
gangi mame gangi mame
gangi mame
Hwen ne ma Ghanafo) da y3 (suer)
now everybody
tryna cover faces
hwen na odi mask ne ba y3
(paw)
We before corona
F***ck out the here with your persona
Sowutuom boys ne Range Rover
Arab money gang we dey take over
Beyond control six foot soldier
Abi Lord Smith, you be key holder
ah hw3 ne ti bi EL Chairmano
nukodentwo bumona wabo wodam
Nhyira ne y3 A1 (A1 A1)
We dey make more bread (paw)
I wan write this truck give
all my haters but they already dead
(pko)
Them beef demma mirror
for one year no matress
but the career bed
seven years in the game
we dey trap am back to back
shoutout to DJ KEN
unstopable, remarkable
I'm predictable, most likable
flow palatable, money uncountable
too by syllabus
highly inflamable, we high pass tramadol
Nti woyia m3bo wo
On point like a decimal
too much like Chris Waddle
He be he man devil
Chairman show working
No be to much talking
Everyday bossu bossu (bossu)
Chairman show something
Dem dey waste cement
We dey colllect the block
no comment, we dey
connect the dots
No stressing we dey leave am to God
Abass Sadiki evryday we dey plot
you no dey need two brains to think twice,
Swag nakyi 3y3 fried rice, ano go fi
buy fuel with your advice
What goes around comes around like car price
You no go like nor my car price
mey3 left tii but that's right
M3 winni case on the court rise
Is all about him like hanky (yeah)
Braze yourself (paw)
Before we fix the country
You for fix yourself (sua)
Chairman bi at) ne taxi odi a picki
nipa twelve (yeah)
why the nigga for the backseat no go dey scream scream for help
I made this new MC's sound old
life is a game like tiktaktoe
woyhyia me wo bank a magye sika pko
mana badman bisa sista Akos
whom backbite click click
kla pko, opipipiipiipii
y3gye car k) o
Wonp3 masem dia minfa woho o
names of talkatives
touch your toes
How can a rich nigga rap like this
Drop this flows on a mic like this
never de real on a track like this
everybody hate me but my name in Chrits
Dey no dey drop bars like this
swag like this
talk demma mind like this
Business class when am in a flight like this
dem dey shadder like dem dey go choir practice
Suar
Also, For More Updates, Click Here
To get daily Job & News Alerts on WhatsApp, Join Our WhatsApp Group via the link below.